WE ARE BASED IN CALGARY, ALBERTA, CANADA. WE HAVE BEEN IMPORTING AND EXPORTING JDM VEHICLES FOR OVER A DECADE TO All OF CANADA UNDER THE 15-YEAR IMPORT RULE.
AS CLASSICS CAN NOW BE IMPORTED TO QUEBEC, PEI AND THE USA, WE CAN ACTUALLY SAY WE HAVE DONE THIS BEFORE!
ACCESS TO EVERY VEHICLE IN JAPAN
WE HAVE ACCESS TO EVERY SINGLE AUCTION, DEALER, PRIVATE SALE VEHICLE IN ALL OF JAPAN. IF YOU FIND A VEHICLE FROM ANY OTHER SELLER/SOURCE, WE CAN BUY AND IMPORT IT TO CANADA FOR YOU. WE CAN HUNT ACROSS ALL OF JAPAN VIA SPECIAL ORDER FOR YOUR VEHICLE!
YOUR SANITY IS VALUED. IMPORTING THROUGH B-PRO JDM IMPORTS GIVES YOU THE PEACE OF MIND THAT COMES FROM AN ESTABLISHED BUSINESS WITH YEARS OF EXPERIENCE, WITH ONE THAT ALSO STRIVES TO MAKE THE WHOLE PROCESS SIMPLE AND EASY.
WE IMPORT & SHIP CANADA-WIDE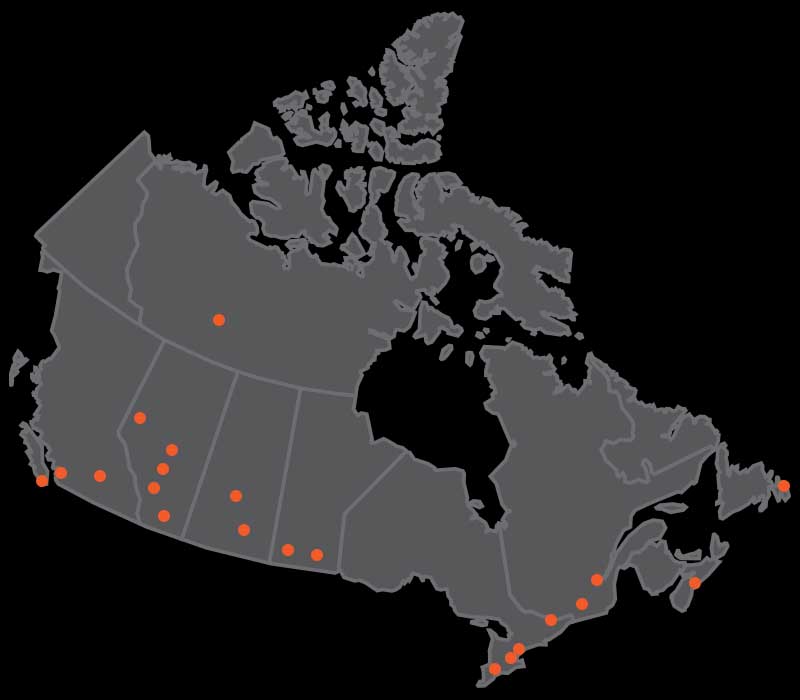 FROM VANCOUVER, CALGARY, EDMONTON, REGINA AND WINNIPEG
TO TORONTO, MONTREAL, HALIFAX, AND ANYWHERE IN BETWEEN
WE CAN GET YOUR NEXT JDM VEHICLE FROM JAPAN TO CANADA
IF A VEHICLE IS 25 YEARS OLD OR OLDER, WE CAN ALSO IMPORT TO THE USA!
UNBEATABLE PRICES,
GUARANTEED!
With our processes, experience, and the lowest import fees, you can sleep easy knowing your JDM was imported at the lowest price possible.
$1,000 flat brokerage fee for special order! We have a competition price-beat guarantee also.
JAPANESE CAR IMPORTS,
SIMPLIFIED
You won't have confusing paperwork, nor will you be left in the dark. Tell us the car, the budget, and sit back and relax – we do the rest!
ENJOY A UNIQUE,
RIGHT-HAND DRIVE CAR
There's nothing like the feeling of pulling up to a meet with a JDM legend suiting your particular taste that you won't find anywhere else.
IMPORT THE BEST JDM CARS
FROM JAPAN TO CANADA
Thousands of cars are at Japanese auctions every week, and we can help you find the cleanest ones. From kei trucks, bosozoku, to Japanese legends, if it's legal to import B-Pro Auto JDM Imports can do it!
YOUR SATISFACTION IS
NUMBER ONE
Your ideas are respected, and we will find exactly the car that you want most and answer any questions you may have along the way. Our professionalism will impress from the first email right to your door.
B-PRO AUTO JDM IMPORTS
IS THE BEST WAY TO GET
A JAPANESE VEHICLE
TO CANADA.
PERIOD.
We stake our reputation on each and every car, and will work tirelessly to meet your needs and get your dream JDM.