ACCESS TO ALL VEHICLES IN JAPAN (AUCTION, DEALERS, PRIVATE). WE WILL FIND AND IMPORT WHAT YOU WANT!
1) It's a $1000 import charge per car. (note: Special order is for vehicles not already listed on the website. See this link for units listed on our site: https://b-pro.ca/jdm-canada-importing/)
Once the $1,000 deposit is paid, we will send you a copy of the import contract to sign & return as soon as you can. The deposit can be paid in person if you're in the Calgary area, or if you're anywhere else in Canada, you can pay via any of our payment methods that can be found here. Even if you just do the deposit, We will walk you through & handle  the rest of the process, from helping you find your vehicle, to clearing it through customs in Canada & arranging shipping to your door!
2) We will check auction, private, and dealer sources daily and send you vehicle options. We have access to all vehicles for sale in Japan. You can also sign up on the auction portals and e-mail, phone, live-chat, or text us if any vehicles catch your eye.
3) We will get you more info on any unit that you are interested in. If it's in auction, the auction inspection sheet will be translated. If it's a dealer unit, we'll get as much information as possible from them.
4) Once we find a vehicle that you want to pursue, you will pick the maximum total 'cleared customs' price you are willing to pay for it.  The bid will be locked in and we will bid up to that maximum, but do everything in our power to win it for less. *Note* Once you have a tentative bid in place, We will always have a 3rd party second check done before actually locking in the bid, and cancel if there are major issues, or proceed if there are no problems
5) We repeat this process until we successfully get one for you in your budget.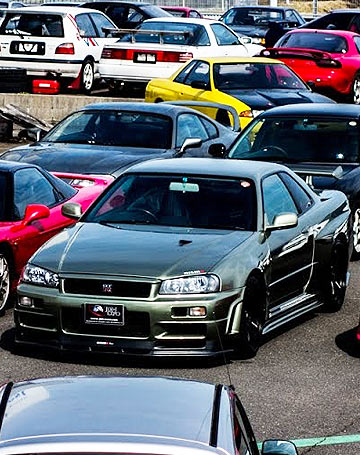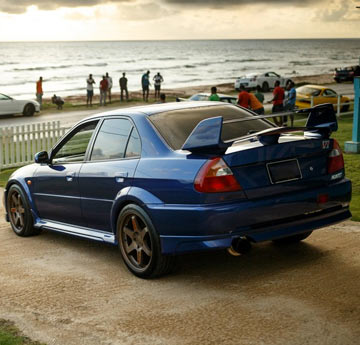 6) The vehicle/ocean shipping costs must be paid before it leaves Japan, typically within 10 days if possible. You can pay that to B-Pro by bank draft, bank wire, cheque in the mail, or any other preferred method!
7) We will handle the import for you! Just sit back and relax. Once we win the bid, it's 5-6 weeks on avg to reach the Vancouver port (or 8 weeks avg to the Halifax port if you live in the Maritimes ). Once it arrives, we'll clear it through customs for you. Then set up further shipping to your door, or you can pick it up from the port and drive it home if you're adventurous!
8) We do the legwork of clearing customs and can take an additional 5 days.
9) Once cleared, you can choose to pick it up form the port or pay to ship overland to your destination of choice
If you want any modifications, repairs, or work done to the vehicle, we can get that done for you cheaply and promptly before it leaves Japan!  In the winter months, at your request, we can change the oil and coolant at a shop in Japan before it ships out, to ensure it doesn't freeze up once it arrives in our harsh Canadian temperatures! We always ship vehicles with full ICC-A shipping insurance coverage! Everything is covered so you can have peace of mind.
Think of our $1000 import fee as an import brokerage fee. We do the whole import process/logistics for you, get it through customs and sent to you, but the car actually comes into Canada in YOUR name, and through customs in YOUR name. B-Pro Auto doesn't take possession or ownership of the car any point in the process. We handle the entire import for you though. From sourcing the car to getting it cleared through customs on Canadian soil.
We give you the benefit of every discount we receive at every step of the way in the import process.  Since we have access to almost every car for sale in Japan, we can find highly customised vehicles, very inexpensive vehicles, very low km vehicles etc. We work with you to find a good match based on your budget and criteria for your JDM vehicle of choice.
Ways we can help afterwards
People love the cost savings and simplicity of this method. When it arrives we are happy to help in the following ways:
Recommending a shop for the OOP (Out of Province) or local Safety inspection.
Assistance sourcing parts ( at cost ).
Answering Compliance questions.
Linking you up to others in your city that we've imported a similar car for.
Walking you through the steps to getting it registered.
Assistance in sourcing a low-cost car to drive while you wait for your JDM vehicle to arrive, I can also assist in the sale too.
Ever want to sell your vehicle? We'll assist with that.
And any other question you may have, we'll answer to the best of our ability.
PRICE MATCH GUARANTEE
We are willing to match the price of any competitor in terms of our import brokerage fee.