If you want to import a JDM vehicle to Canada, you can follow this step-by-step guide.
In short:
We browse the auctions and dealers for your favourite JDM car
Your favourites are bid on until we win one
The car is shipped to port and we clear it through customs
You can pick it up at a port, or we can ship directly to you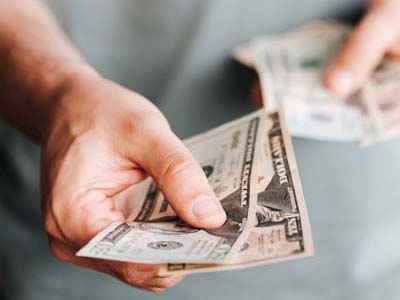 1
Deposit
To get started, you would provide us with a $1,000 deposit by PayPal, e-Transfer, credit card or other available payment methods.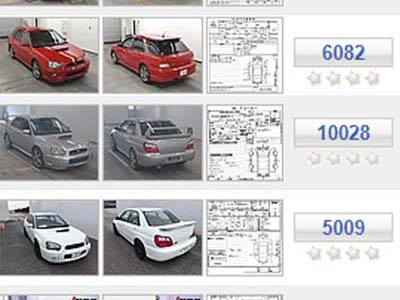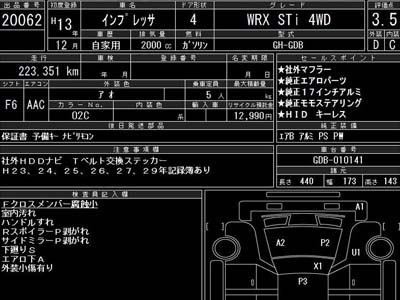 3
Vehicle details
Information about the vehicle is passed along to you, including a translation of the auction sheet or any additional details we can get from Japan.
4
We bid or offer
For a dealer or private unit, we will submit your offer. For auction units, you choose what your maximum 'cleared customs' price to Vancouver, BC, and we bid up to that maximum.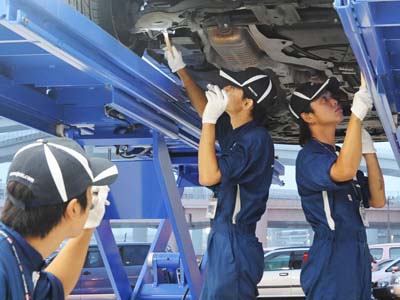 5
Re-inspection
This includes an in-person visit to verify and elaborate on the auction sheet and can include more pictures, or details on modifications or features.
If a hidden issue arises, we can cancel the bid.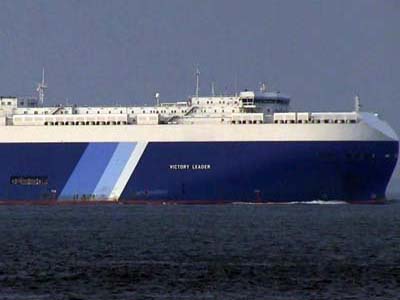 6
Payment and shipping
If an auction is won for less than your max bid, you keep the savings!
We invoice you, to be paid typically within 10 days.
Sit back, relax, and wait about 5-6 weeks for it to arrive in Vancouver.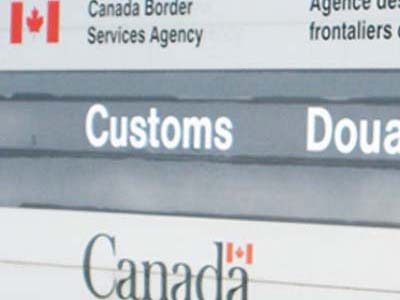 7
Customs clearance
We file the paperwork needed to clear customs.
Once landed, the vehicle can take up to 5 days to clear.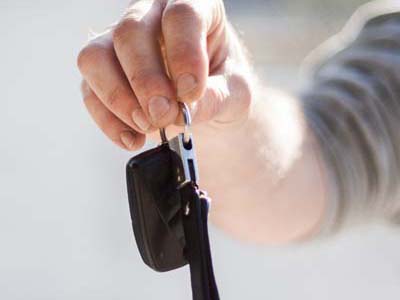 8
Pick up or delivery
Once your JDM vehicle has cleared customs, it is ready to pick up at the port.
Alternatively, we can arrange for you to pay for the vehicle to be shipped overland to a destination of choice.
Hundreds of people request more information about cars at the auction, and while we would like to help everyone, our time is limited. Sending us a deposit indicates you're ready to start the search for your next JDM car. You can pay the deposit via PayPal, e-Transfer, credit card, certified cheque, cash at a TD branch nearest you, bank wire or even cryptocurrency!
For our clients we set up daily searches to find the specific car you want from the thousands that are listed at the Japanese car auctions. These listings are sent to your email twice daily and include auction and dealer listings.
Some find browsing the auctions to be almost therapeutic! You can browse the auctions yourself, look for any number of vehicles and let us know of anything you find that you'd like more information on. You can search by make, model, year, mileage, engine capacity, chassis id, condition, auction house, colour and transmission type.
The auction systems can do many other things, like provide sales statistics, and detailed specifications on the various models of cars sold in Japan.
Cars are sent to auction by private persons looking to sell their vehicle, or by businesses who have taken in the vehicle on trade and wish to sell it, for example.
When a vehicle is sent to auction it is thoroughly inspected and recorded on the auction sheet. Historically the sheet gives an accurate picture of the car's condition to help decide which cars to bid on and which to avoid. This includes indications of scratches, dents, waved paint, rust, replaced or repaired panels, any indications of oil leaks, obvious electrical problems or engine noise.
It does not include troubleshooting of any problems that are found, but everything that is known is passed along to you.
The Japanese auction system requires people to be vetted beforehand. This means that only we can bid on a vehicle for you.
To keep quotes consistent, we will always talk in terms of "cleared customs price". We can give you an estimated price range for what the vehicle might go for, and you indicate how much total Canadian dollars you would like to spend to get the car to Vancouver, BC, ready to pick up.
This price includes the cost of the car, our fee, inland transportation, export fees, ocean shipping and insurance, import fees, port fees, GST and Duty. You would still need to pay PST and any cost required to inspect the vehicle in your province. Shipping across Canada can be arranged, but this cost is not included in the cleared customs price.
If you wish to bid on the unit, if there is time left we will have the unit re-inspected. If the auction house provides an additional picture service we will have them take more pictures of it, and can specify areas to photograph. It might also reveal details on modifications or specific features the vehicle has that isn't normally recorded on the auction sheet (heated seats, for example).
At this point we contact you to discuss what is found. We can cancel the bid if the second inspection reveals anything we do not like. Otherwise we can proceed with the bid or even increase it if you feel the vehicle is worthy.
The main Japanese auctions are like a sealed-bid auction, not like eBay. The time remaining is until the auction starts, not ends. At this point all the dealers submit their maximum bid, and whichever is highest wins it for a few hundred more than the second-placed bid (provided they met any hidden reserves). The whole auction is over in about 30 seconds.
If we win the auction for less than the maximum bid, you keep the savings!
We will then invoice you, to be paid typically within 10 days.
This is the point where you can sit back, relax, and wait about 6 weeks (on average) for it to arrive in Vancouver. The vehicle can be sent to a shop before sending it to port to have the oil changed, coolant flushed, and have other areas addressed, if wanted.
Once the vehicle is landed at the port, it is inspected by Canada Customs and usually clears within 5 business days. We file all the paperwork needed. Once it clears, we send all the original paperwork to you, and is everything you need to register your car, minus a provincial inspection.
Once your JDM vehicle has cleared customs, it is ready to pick up at the port.
COVID Update: The port has restricted access to recognized vehicle transporters. You can still pick up the car in Vancouver, but it needs to be first towed out of the port for a fee by a recognized transporter.
Alternatively, we can arrange for you to pay for the vehicle to be shipped overland to a destination of choice.