1)  What are the Canadian Import Laws for JDM's
They must be 15+ years old to the manufacture month. NO EXCEPTIONS. Of course, they also much be soil / dirt free on the undercarriage otherwise they will fail the soil inspections during customs. Canada IS considering increasing the import limit potentially to 25 years at some point in the future, so that's all the more reason to go ahead and get that JDM car you've always wanted!
2) What are your top selling AWD/4×4 vehicles?
GC8 Subaru Impreza WRX / STI
Mitsubishi Lancer Evo. ( Evolution IV and V )
Toyota Celica GT-4
Nissan Skyline GTR R32 & R33
Subaru Forester S/TB
Subaru Legacy GT-B
Mitsubishi GTO
Mitsubishi Delica spacegear 2.8 diesel
Toyota Hilux surf
Mitsubishi Pajero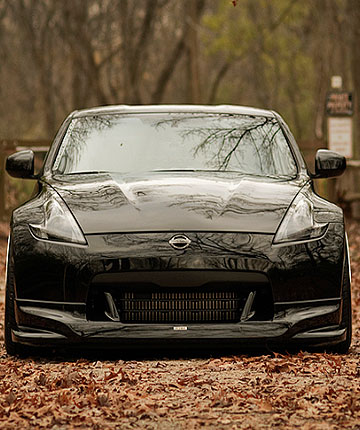 3) What are your top selling RWD vehicles?
Toyota Supra RZ / SZ
Nissan Skyline GTS-T / GT-T
Nissan Silvia
Mazda RX-7
Toyota Aristo v300 twin turbo
Toyota Chaser JZX-100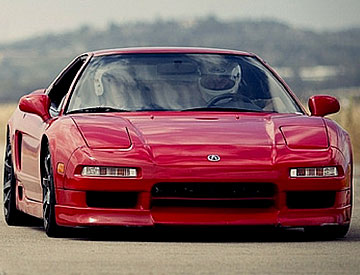 4) What method of shipping do you use? And should I worry about shipping damage?
The two methods of shipping are Ro-Ro and 'container' shipping. We always ship Ro-Ro as it tends to be much safer than packing vehicles into a container. We also put full shipping insurance coverage on the vehicles we ship. "ICC-A" insurance.
5) What kind of insurance coverage can I get on my JDM vehicle?
Well technically you can get full coverage from some companies, you will likely only be offered 3rd party liability coverage from the vast majority of insurers. Where you will find "collision" and "comprehensive" insurance, you'll also find relatively high premiums. This is because the insurers don't know where to find parts for the vehicles, so they require a large deductible because they calculate the potential repair/parts costs to be extensive.
6) Where can I get parts?
Local parts availability varies with the vehicle, but a lot of parts can be cross-referenced to North American parts, and there are some places that carry JDM specific parts in Canada. When you can't find parts locally, B-Pro Auto can source them for you in Japan and import them at cost. Shipping takes as little as about 14 days via DHL. There's a lot of parts to be found online as well.
7) Why are the KMs so low on JDM cars? Are they rolled back?
No, they are not typically rolled back… and if they are suspected to have been rolled back there is an indication on the auction sheet in the form of an Asterisk beside the km*. So we can know to avoid those cars. The fact of the matter is that Japan is much smaller than Canada and urban centers are extremely dense. So often times it makes more sense to take advantage of their highly developed transit/train system for commutes. Thus, fewer KM are put on their vehicles. Furthermore, the costs of fuel, toll bridges, parking etc. causes people to travel less. Furthermore, each vehicle must pass the incredibly strict "Shaken" mandatory and expensive vehicle inspection every 2 years in Japan to stay on the road means that people don't want to put too many km on the vehicle.
8) Why are there so many used vehicles available in the Japanese market?
Well first off, Japanese people tend to purchase a vehicle as a status symbol just as much as it is for transportation. Additionally, Japanese people culturally do not appreciate "used things" as much as we do. Something that has been used by another person is just not valued very highly… in fact, people could probably leave their bikes unlocked in a busy metropolitan area with little fear of it being stolen… why? Because nobody wants their used bike, there's no value in it! The same principal applied to used vehicles. These two factors coupled with government incentives to buy new results in most Japanese vehicle buyers purchasing new every time they buy a vehicle.. in fact the average Japanese person buys a brand new vehicle every two years, resulting in tons of cheap used vehicles on the market! This is especially true as vehicles age because it becomes so expensive just to keep them on the road and continuing to pass the strict Shaken inspection every 2 years. Often times this means that it makes more sense to just buy new. So there is a surge of used vehicles on the Japanese market with very low local demand. This is why such a large export industry exists in Japan. This is also why they are such low cost.
9) Do I have to worry about radiation?
No, we make sure the vehicles that are ordered are radiation free. This is always checked before shipment.
10) Can it be converted to LHD?
Not easily. It is possible, but the economics of it make it very unfeasible. It is expensive, takes a long time, and it`s hard to get a perfect job done. What do we recommend? Test drive a right-hand drive car and see how simple it is… better yet come take one of ours for a cruise to get a feel for it.
11) What's the law in the United States?
25 years+ in order to import a vehicle into the states.
12) What are the costs factored into the 'customs cost' (included in the total 'clear customs cost')?
Customs brokerage
CBSA/CFIA inspection
6.1% duty (of FOB cost)
5% GST (of FOB cost)
Excise tax (if applicable)
Terminal charge
13) What are the main factors that mitigate risk with a JDM vehicle purchase?
A) The auction sheet. Every vehicle in the auction goes through the auction inspection and receives an auction sheet. It will have a grade on it, and we usually recommend that we go for a vehicle with a 4 of a 3.5 grade to be safe. Additionally, we can see any blemishes, dents/scratches, rust, and other marks on the vehicle diagram, AND we have the auction sheets translated prior to bidding on a vehicle to make sure there are no concerning remarks from the inspector
B) We can apply for a "second check" on the vehicle in which we request that someone at the auction has a second look at the car to see if there are any issues spotted and if anything was missed on the auction sheet. This isn't a super in-depth inspection, it's fairly basic but it certainly helps to make an educated decision about whether to bid on the vehicle or not. It can help you be confident that there's no rust, oil leaks, engine noises, electrical issues etc. with the vehicle before bidding on it. And if anything concerning is found and you don't want to get that unit, we simply cancel the bid for you.
14) Why does it seem that vehicles in Japan are better maintained than what we'd find in Canada?
Vehicles in Japan must pass a strict renewal inspection every two years in order to stay on the road. This inspection is called "Shaken". It will assess the mechanical condition of the vehicle as well as look at things such as emissions, exterior damage, wheel alignment etc. It's known to be a rigorous and intensive inspection that costs the vehicle owner quite a lot. They basically have no choice but to maintain their vehicles in order to continue passing inspection. Of course, the vehicle maintenance that we see in Japan is also a cultural thing. There are "junk" vehicles that can be found too of course, but they are fairly easy to separate out from the gems.
15) Where are some of the places in Canada that you ship JDM cars & vehicles to?
Vancouver, B.C.
Victoria, B.C.
Terrace, B.C.
Kamloops, B.C.
Kelowna, British Columbia
Calgary, Alberta
Edmonton, Alberta
Red Deer, Alberta
Lethbridge Alberta
Grande Prairie, Alberta
Regina, Saskatchewan
Saskatoon, Saskatchewan
Winnipeg, Manitoba
Brandon, Manitoba
Toronto, Ontario
Hamilton, Ontario
Ottawa, Ontario
Mississauga, Ontario
St. John's, Newfoundland
St. John, New Brunswick
Whitehorse, Yukon
Yellowknife, Northwest Territories
ETC ETC, we can ship anywhere! Even the USA!
16) What is the difference between special order and buying from your Japan stock?
Our special-order service is a $1,000 flat import brokerage service fee to hunt-down options from all sources in Japan and find you "the one" at "the price". There's no expiry, and we can hunt for as long as it takes to make it happen, then we import the vehicle for you. Special order only if you don't see something in our Japan stock that you like at a manageable price. Japan stock / Inventory is a list of units from some of our partners in Japan that we've pre-selected, and some units that we've bought from auction and have in-stock at the Japan port, ready to ship out in your name once you order one. We already have a profit built into the total cleared customs price for Japan stock/inventory units, and the listed price is everything to the Vancouver port, fully imported in your name including the deposit https://b-pro.ca/jdm-canada-importing/
PRICE MATCH GUARANTEE
We are willing to match the price of any competitor in terms of our import brokerage fee.