1) Paypal
Please use the button below to send money through Paypal. Or you can manually send payment to our Paypal. Our Paypal account is brian@b-pro.ca – PAY VIA PAYPAL BY CLICKING HERE.Or click the button below.
2) Email Transfer (Interac E-Transfer)
All major Canadian banks are now compatible to send/receive Interac E-transfers. This method takes approximately 20 minutes to go through.  Please send the money to brian@b-pro.ca. Since some banks won't recognize a dash in an e-mail, if that's the case with your bank, simply send the payment to b.pro.rhd@gmail.com or to our business phone instead: 403-481-1065
3) Visa-Debit, Mastercard-Debit, or any major credit card.
Simply click HERE to be brought to a secure page where you can pay by debit card (if you have a visa-debit or mastercard-debit), or regular credit card.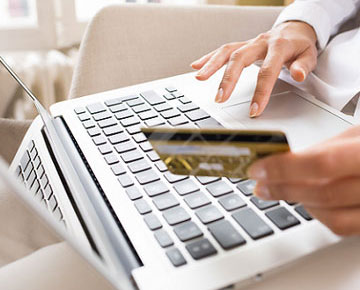 4) Cash, cheque, debit, credit, or Money order
You can pay in person if you live in Calgary area. We love to meet clients face-to-face where possible. You are welcome to put a cheque in the mail if you like as well, just send an e-mail to request the mailing address.
5) Bank Wire or Bank Transfer
We can send you the B-Pro Auto bank account information or a blank/void Cheque, you can do a direct bank transfer to any TD branch, or you can do a Bank wire to the B-Pro Auto account from any other major bank in Canada.
6) Credit Card over the Phone
Just call 403-481-1065, and we can process your credit card over the phone if that's what works best for you!
7) Now accepting Bitcoin, Litecoin, or Ethereum if you wish!
Bitcoin wallet address: 15tLKrk5KyxpbJwCWzoyH2WHcWw7p1hctH
Ethereum wallet address: 0xd287C9e85DbF450d6DB8C77368fd522C52B8E932
Litecoin wallet address: LVFraPR7zbVJKBm2HgtNYmVS8YwaXgh5G4
PRICE MATCH GUARANTEE
We are willing to match the price of any competitor in terms of our import brokerage fee.