In Canada, we know winter. It's dark, cold, slippery and we have lots of snow to get through. Japan has created some of the best cars for Canadian winters, and we have compiled a list of the top 10 cars you can import from Japan for the 2019-2020 winter.

First, some criteria: A Canadian winter vehicle should have all-wheel drive and be relatively cheap. Sometimes you need extra ground clearance, extra interior space, or something extra like heated seats. With that in mind, here are the top 10 JDM vehicles you could import as a great winter car.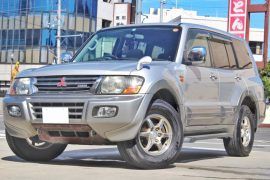 A capable Sport Utility Vehicle, the Mitsubishi Pajero came in many variants that included a short 3-door version, and long 5-door versions. It has many engine varieties from 4 cylinders to 6 cylinders, gas and diesel. For most they came with an automatic transmission, though a few came as manual. It employed Mitsubishi's full-time Super Select 4wd-II all-wheel drive system that could electronically change the front-to-rear torque setting from 33 to 67. It has proven technology that has it compete in many world-wide rally competitions. The third generation of Pajero (V60) was produced from 1999 to 2006 and was done in significant quantities.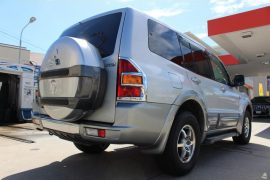 Average Price: $6,500 to $9,000 cleared customs price.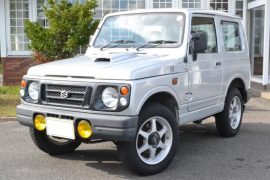 As a small but nimble Compact Utility Vehicle, the Suzuki Jimny could get you through, up and over most obstacles (on a fairly economic budget). These weren't meant for many passengers, but packed a capable 4wd system that could switch from 2wd to 4wd and had a 4wd-low range as well. This could fit into tight city parking spaces, and most were sold with the fuel-efficient 660cc kei-class engine. Other engines were also offered including a 1.3L gas and 1.5L diesel engine. Automatic and manual transmissions were both equally available. The Third generation lasted twenty years, from 1998 to 2018 and parts are relatively cheap and readily found.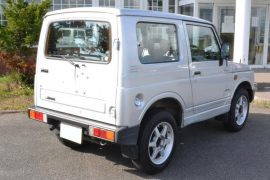 Average Price: $5,000 to $7,000 cleared customs price.
The Lexus RX was the North American equivalent of the Toyota Harrier, which attempted to bridge the gap between a sport utility vehicle and a luxury car. It had options like a three-panel moonroof, 11-speaker sound system, air suspension, adaptive front lighting and heated seats. For safety, it had many different types of airbags and electronic stability control. It was also the first in the world to provide an optional radar-assisted pre-collision system. They came with 4- and 6-cylinder gas engines, and only automatic transmissions; the first generation having a 4-speed while the second has a 5-speed. They also came in front-wheel drive and all-wheel drive variants.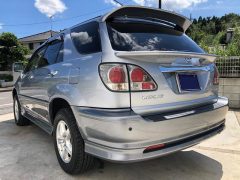 Average Price: $7,000 to $9,000 cleared customs price.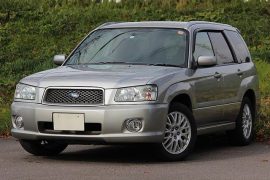 The venerable Subaru Forester was produced for Japanese and North American markets and was an early version of a crossover vehicle. It's chassis was based on the Impreza, but was raised, made taller and had a wagon-style rear for more space. It was made in significant quantities and commonly featured both automatic and 5-speed manual transmissions mated to Subaru's full-time all-wheel drive. In first-generations (SF5, 1997-2002), power could be reliably found from a 2.0L EJ20 240hp turbocharged engine, while second-generations (SG5 2002-2007) had 220hp, both of which were engine options that North American counterparts did not receive.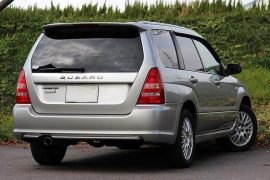 Average Price: $5,000 to $6,500 cleared customs price.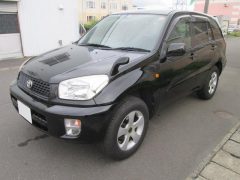 1994 saw the first version of the Rav4 in the Japanese market with a 2-door model, and soon after also added 4-door versions. These came in automatic and manual transmissions, in fwd and 4wd versions. Power was from a 3S-FE engine with 135hp and later also the 3S-GE engine with 165hp. In 2000 the second version was released, introducing the 1ZZ-FE engine with 125hp and the 1AZ-FSE with 155hp. These were basic, go-anywhere compact utility vehicles that had full-time 4wd, that enjoyed a long production run and a North American equivalent.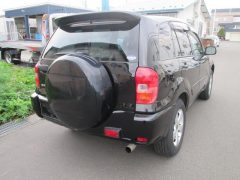 Average Price: $6,000 to $7,500 cleared customs price.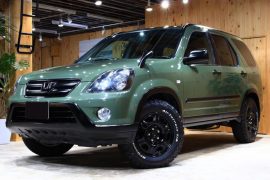 The Honda CR-V has been around since 1995, using the Honda Civic platform with an SUV body. It has seen two importable generations, both with automatic and manual transmissions and front- and all-wheel drive versions. The first generation from 1995 to 2001 had a 2.0L B20B powerplant with 130hp to 150hp, while the second generation from 2001 to 2004 had the 2.0L K20A, both common to other vehicles in their lineup. In late 2004 until 2009 they revised it slightly again with a common K24A powerplant with 170hp. CRV's were also imported to North America in large quantities, which also helps sourcing cheap parts for anything that might come up over the winter.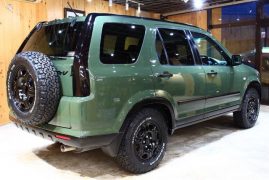 Average Price: $4,500 to $7,000 cleared customs price.
Mitsubishi Delica Space Gear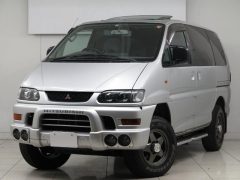 The Mitsubishi Delica has a long history, being produced from 1989 until now in 2019. The Space Gear variant was produced from 1994 to 2005 and was great to haul lots of cargo and up to 8 people over varied terrain. It is tall with an optional high roof version, is basically a brick to maximize internal space, can have a long version or a lifted version for extra ground clearance. The Space Gear had an option package for almost anyone, including automatic and manual transmissions, gas or diesel engines, front-wheel drive or most commonly all-wheel drive versions with high and low ratio gears and differential locks. You would get front-and rear climate controls, dual sunroofs, and could fold the middle seats flat to make a bed.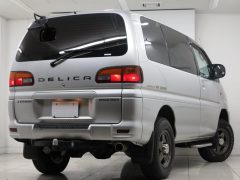 Average Price: $5,500 to $10,000 cleared customs price.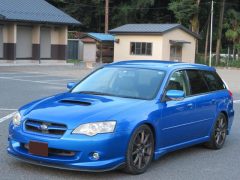 As both a sedan and touring wagon, the Subaru Legacy was their flagship car boasting all-wheel drive, automatic and manual transmissions, more room than the Impreza while still being slung low to the ground. It was produced for Japan and North America, with the JDM third-generation (1998-2003) getting a twin-turbo 280hp model, and the fourth generation (2003-2011) getting both a single-turbo 260hp automatic and 280hp manual option. The Outback was also created with raised suspension and a 6-cylinder boxer engine.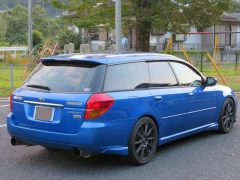 Average Price: $5,000 to $9,000 cleared customs price.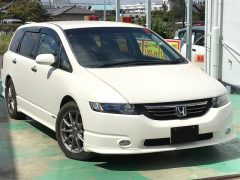 North America received one version of the Honda Odyssey, and the rest of the world received a different version. Specifically, the RB1-RB2 versions were introduced in Japan and elsewhere in 2003 and kept until 2008. This was completely redesigned from previous versions, and had four hinged doors, a lower, sleeker profile, and came with the K24A engine with 160hp. Upgrade to the Absolute edition, and this was uprated to 200hp for the FWD version, and had 190hp for the all-wheel drive variant. Media centres were optional, it had fold-flat rear seats and creature comforts like cruise control.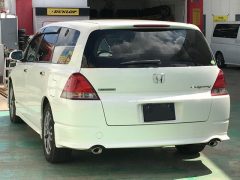 Average Price: $5,000 to $7,500 cleared customs price.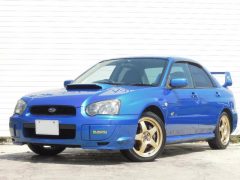 The Subaru Impreza WRX STi helped Subaru become a household name, especially for those households with kids who liked racing games. They had true rally heritage, and produced some very capable cars for pavement, dirt or snow, and driving that performance was Subaru's all-wheel drive platform. The WRX-only version ran from 1993 in the GC chassis, through the GD chassis and continues today. While North America didn't get a WRX until the early 2000's in the GD series, Japan had it for almost a decade, along with its more potent 2.0L turbocharged EJ20 engine. You could find the WRX with both an automatic and manual transmission, and as a sedan and wagon.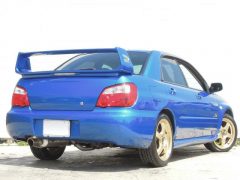 Average Price: $5,500 to $9,000 cleared customs price.